It is often hard to find the right words to express how we are feeling when we have lost a dear loved one.  Luckily, brilliant writers and poets have provided us with beautiful writing that reflect our deepest feelings about love and loss.
We have created memes of some of the most beautiful poems and quotes to help us remember our loved ones, now and forever.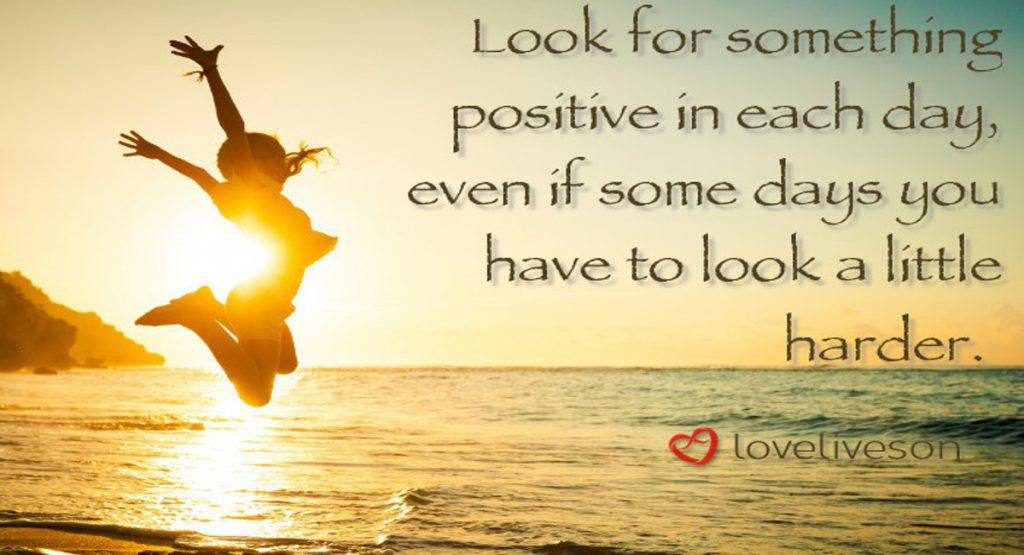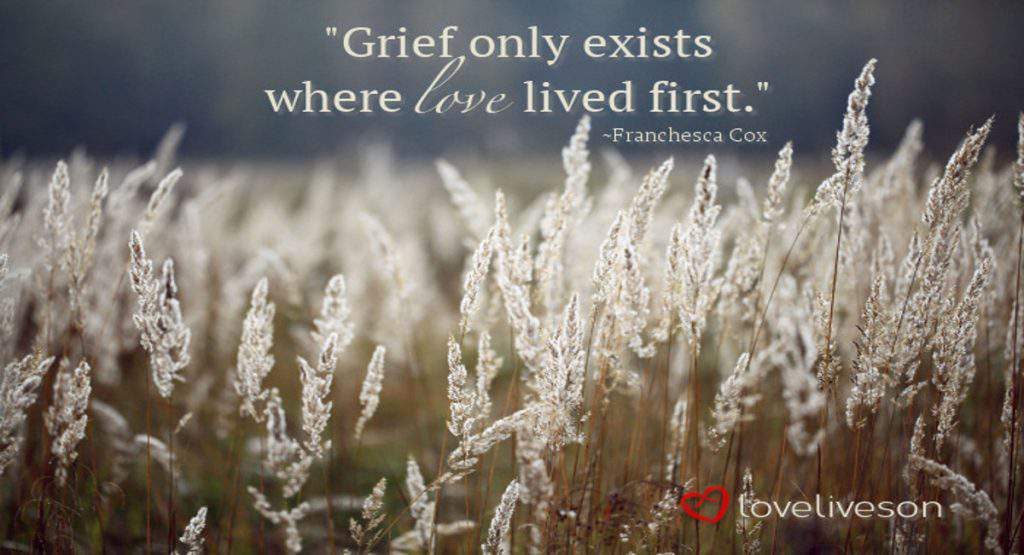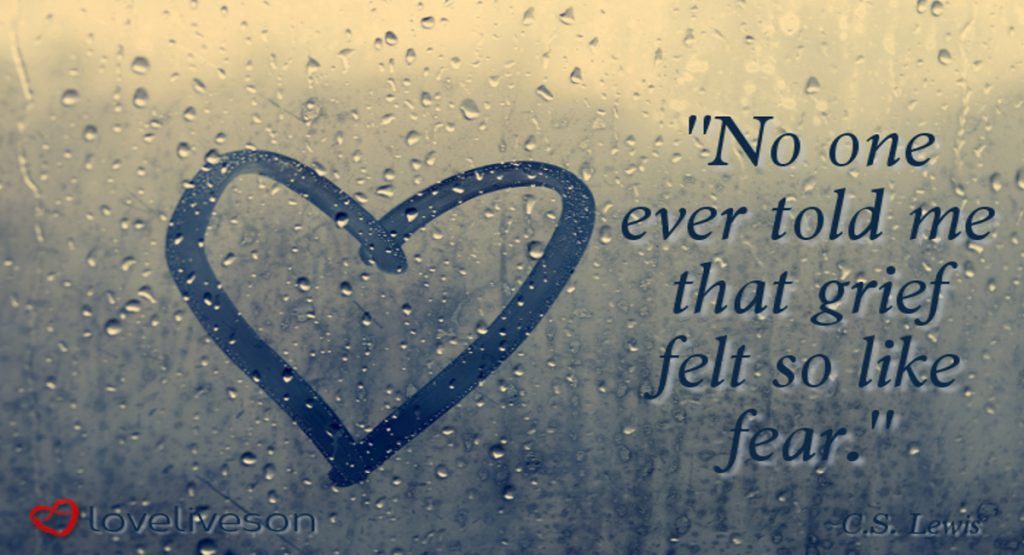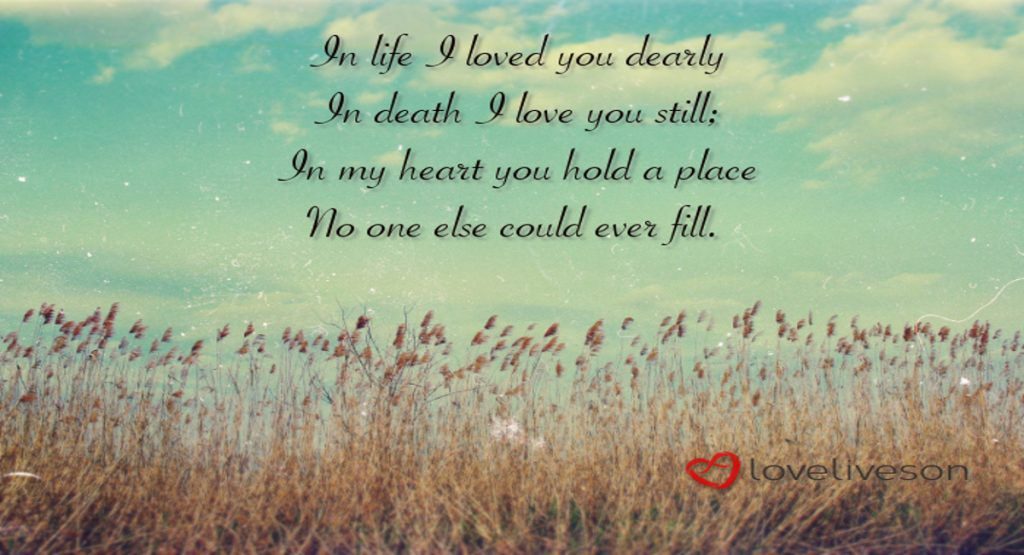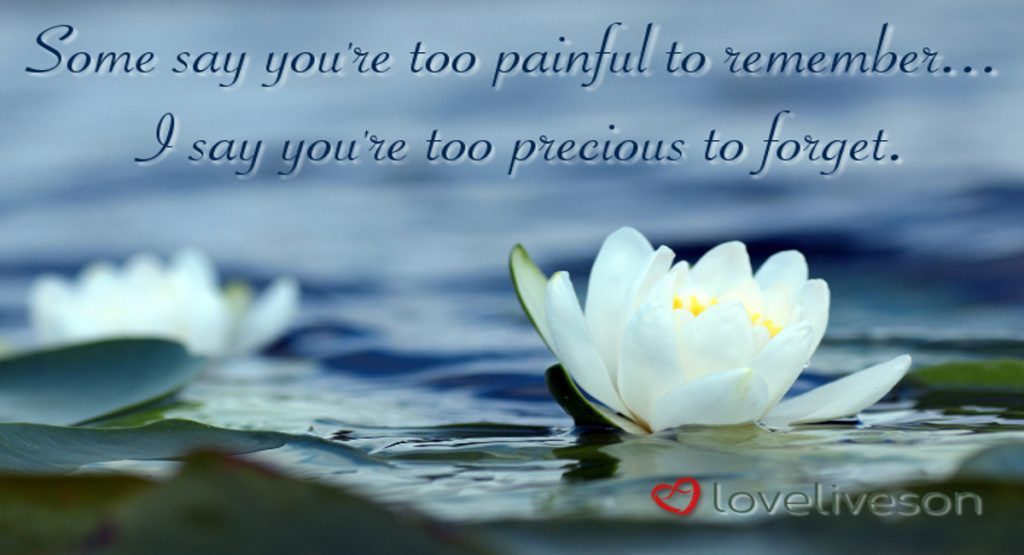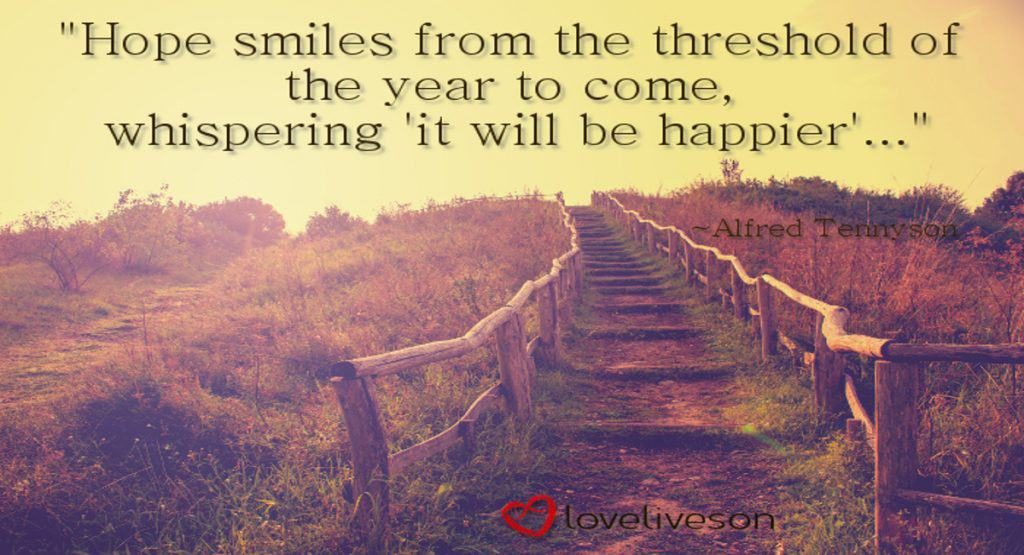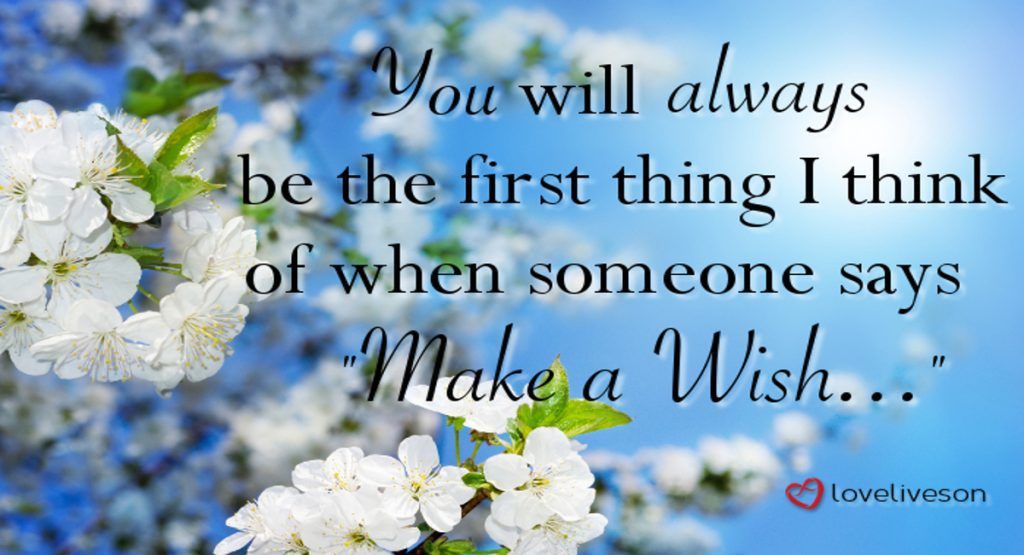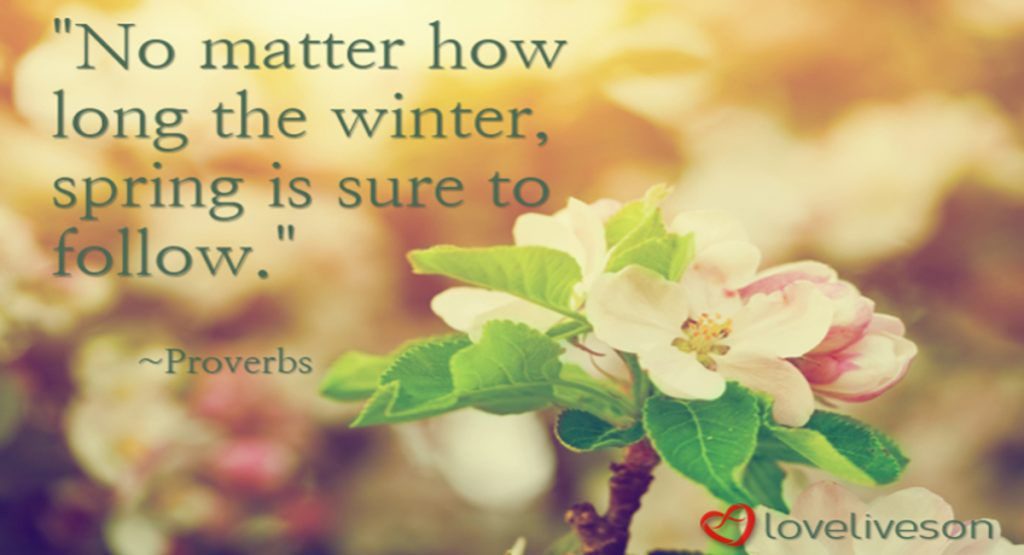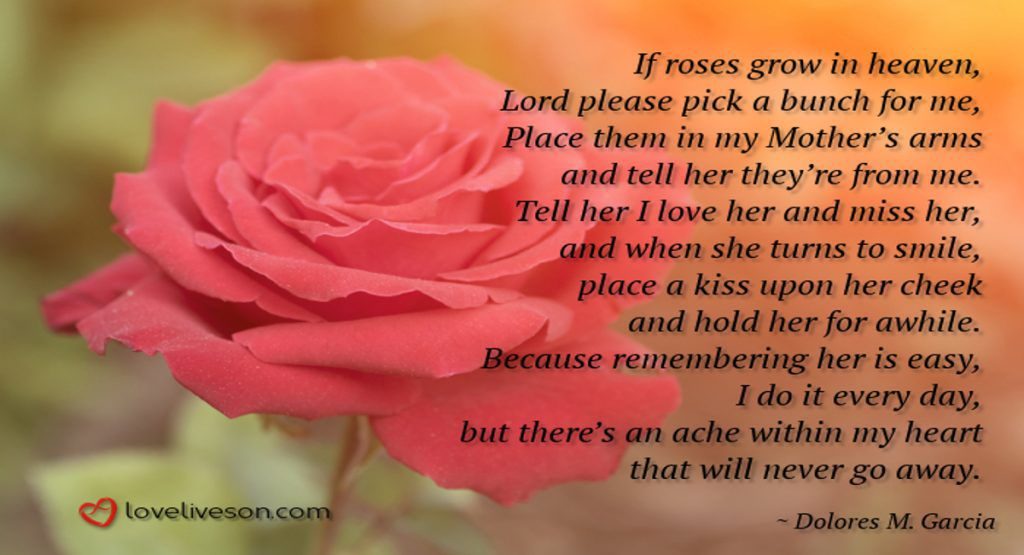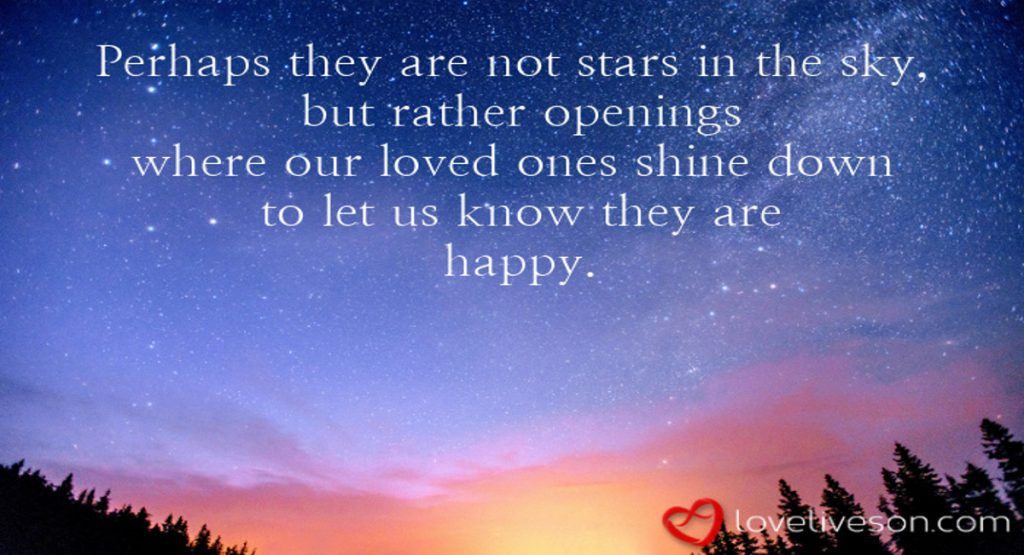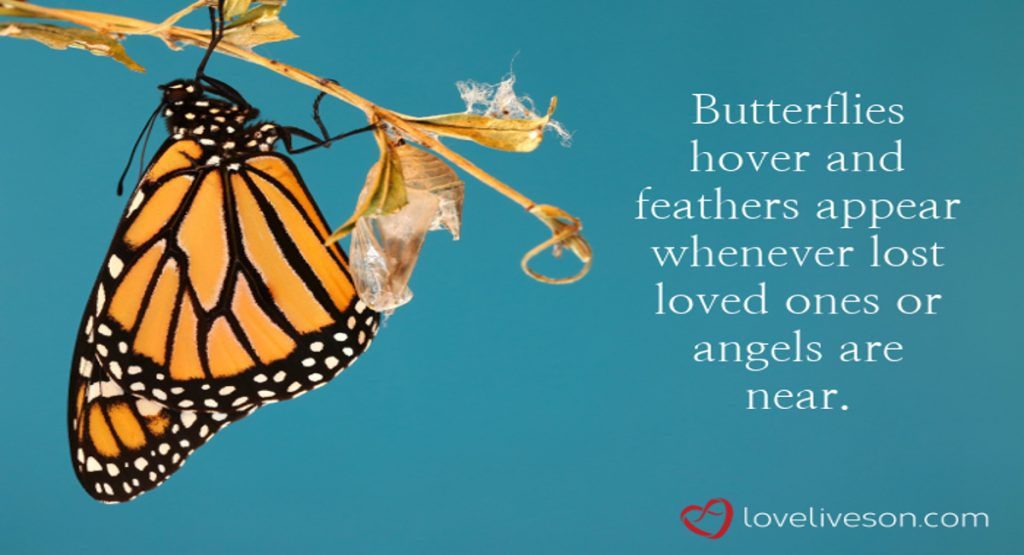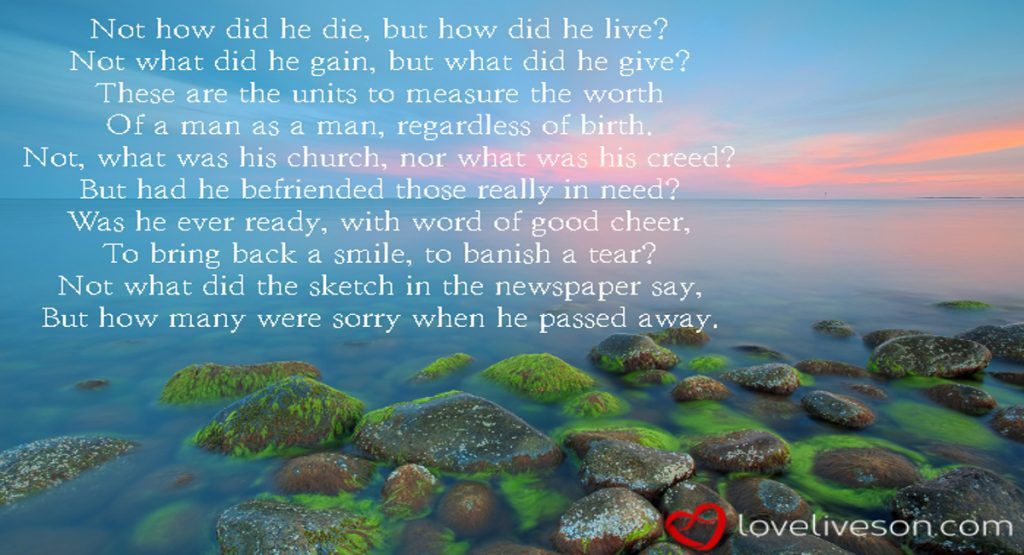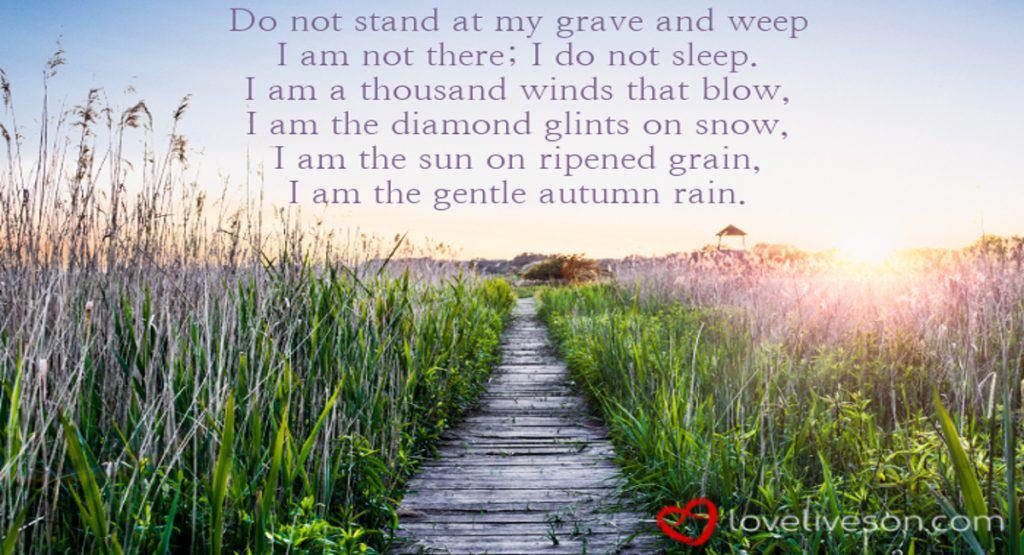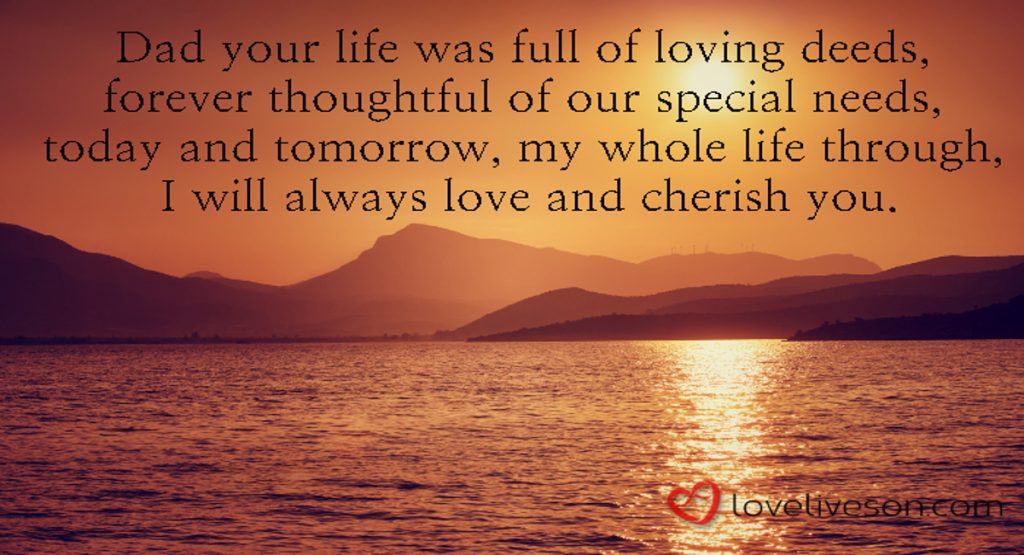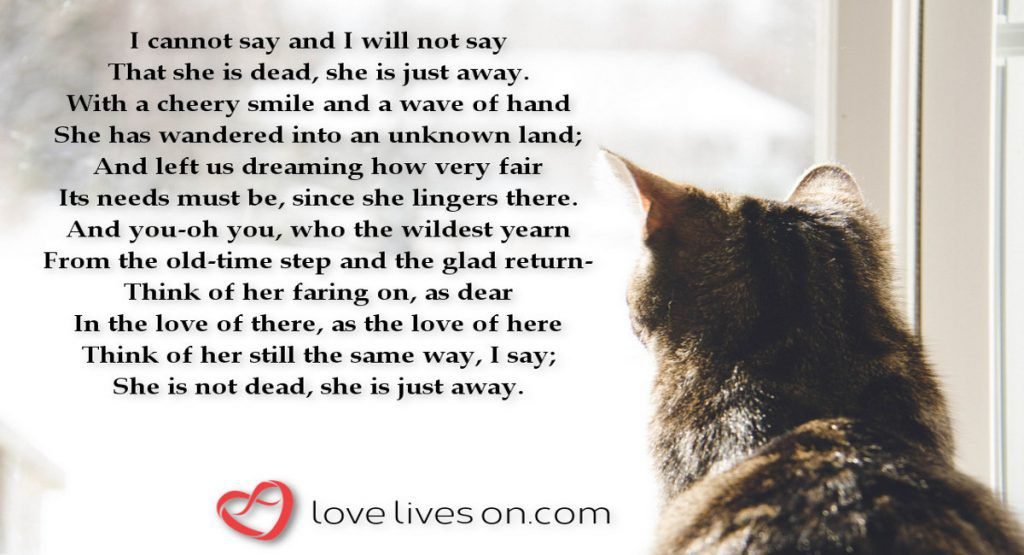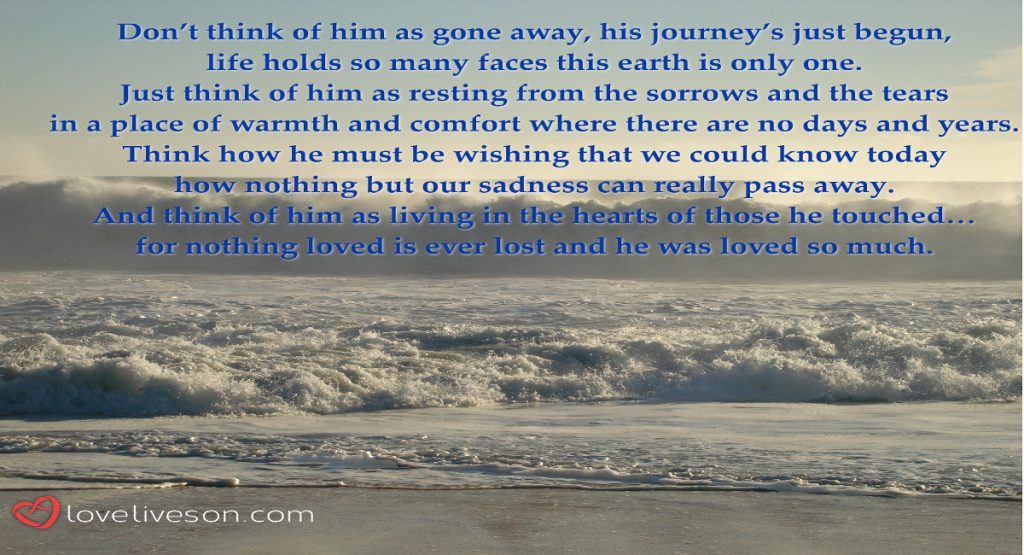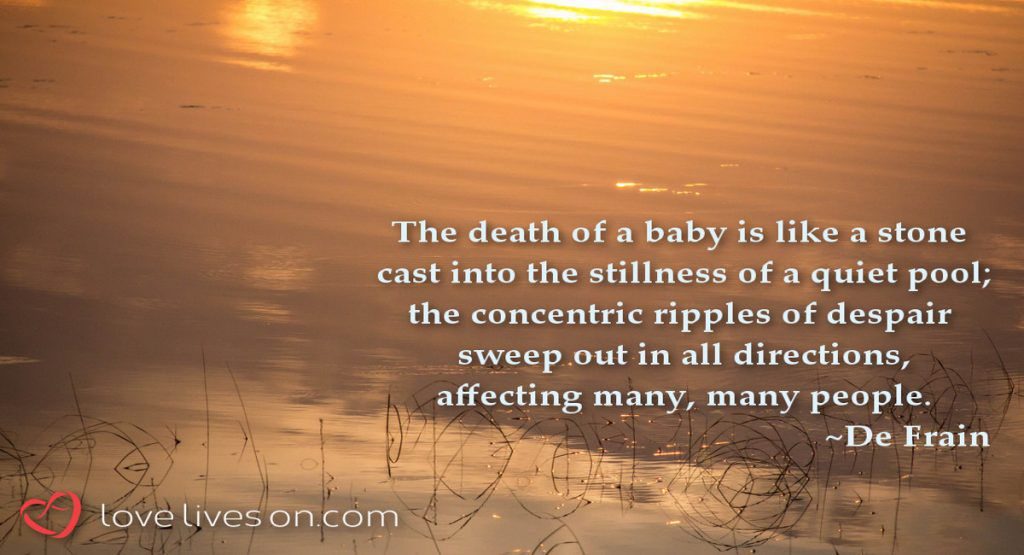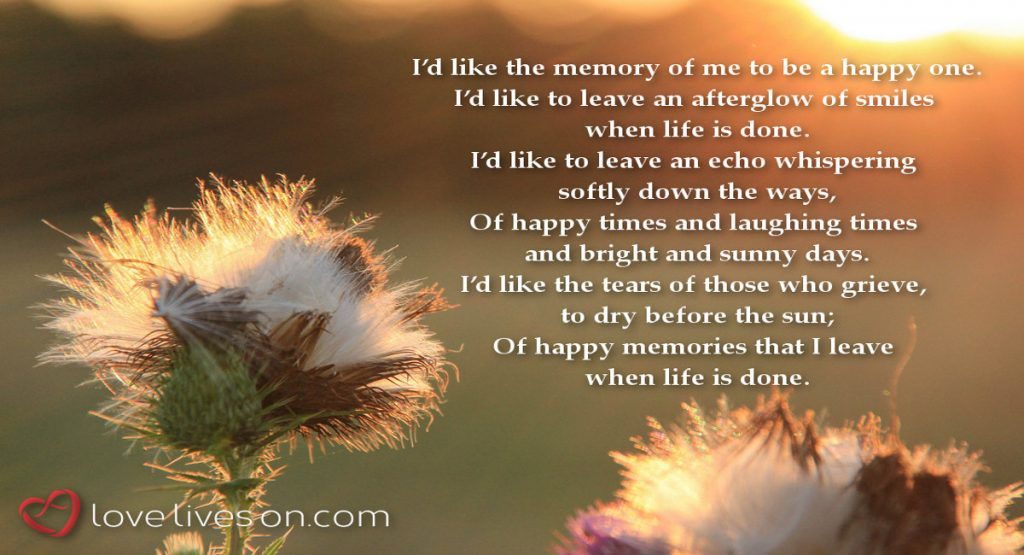 Related Articles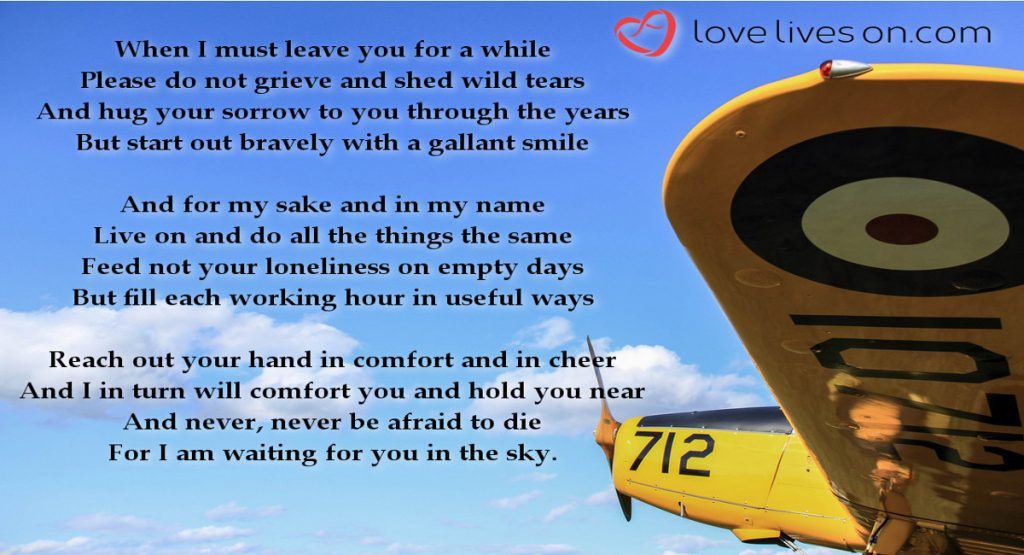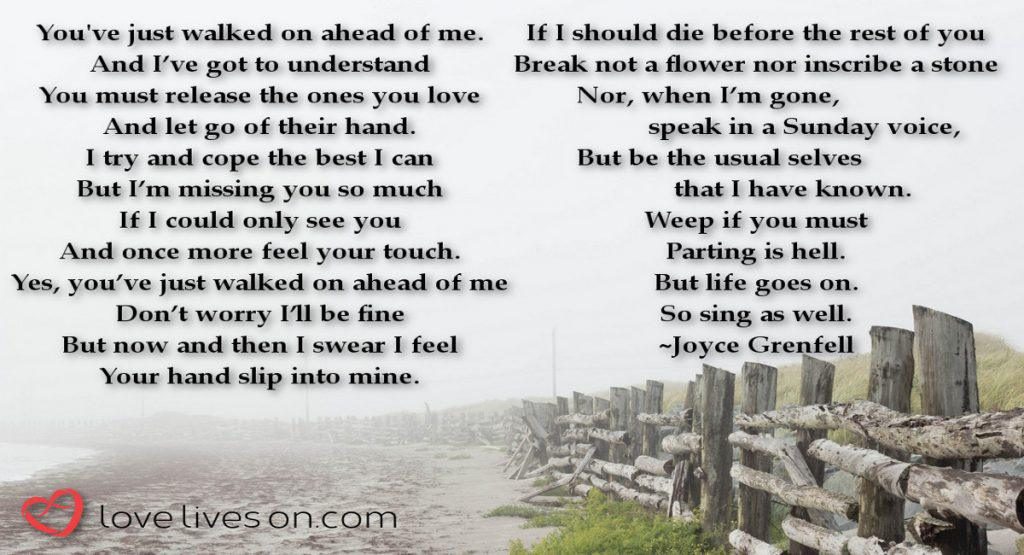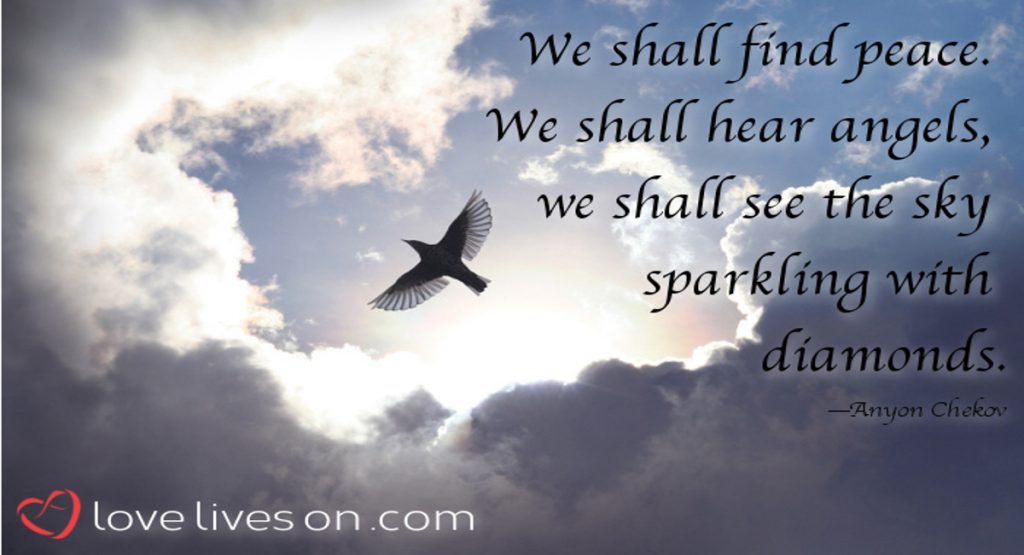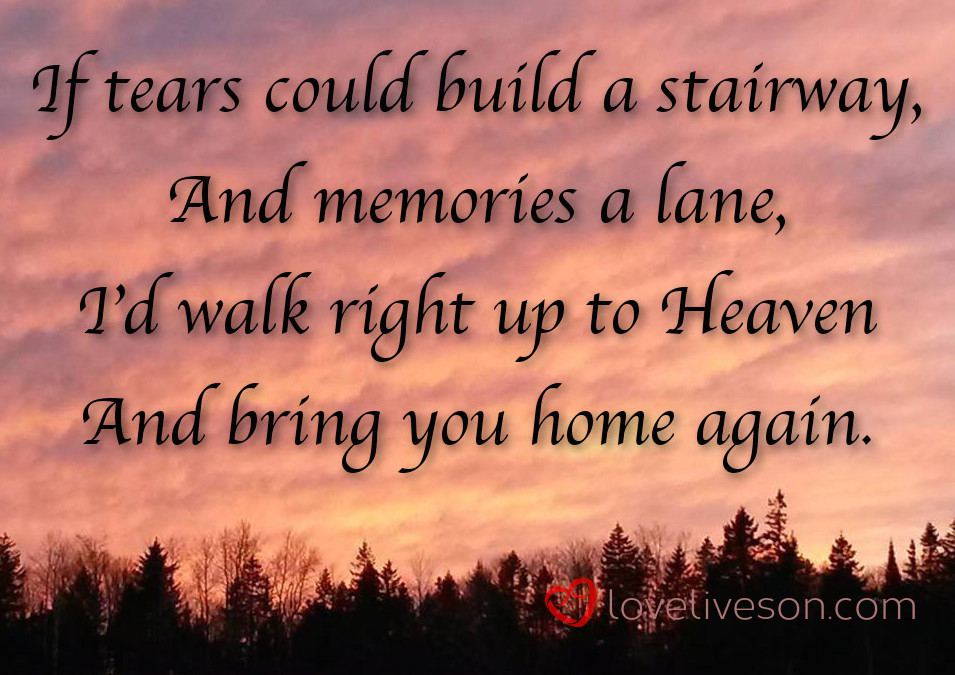 We have provided the text of these poems and quotes below in case you want to cut and paste them into a document:
"Look for the positive in each day,
even if some days you have to look a little harder."
_____
"Grief only exists
where love lived first."
~Franchesca Cox
_____
"No one ever told me that grief felt so like fear."
~C.S. Lewis
_____
"Where you used to be,
there is a hole in the world,
which I find myself constantly walking around
in the daytime,
and falling into at night."
~Edna St. Vincent Millay
_____
In life I loved you dearly
In death I love you still;
In my heart you hold a place
No one can ever fill.
_____
Some say you're too painful to remember…
I say you're too precious to forget.
_____
"Hope smiles from the threshold of the year to come
whispering, 'it will be happier'…"
~Alfred Tennyson
_____
You will always be the first thing I think of
when someone says "Make a Wish…"
_____
No matter how long the winter, spring is sure to follow."
~Proverbs
_____
If roses grow in heaven,
Lord please pick a bunch for me,
Place them in my Mother's arms
and tell her they're from me.
Tell her I love her and miss her,
and when she turns to smile,
place a kiss upon her cheek
and hold her for awhile.
Because remembering her is easy,
I do it every day,
but there's an ached within my heart
that will never go away.
~Dolores M. Garcia
_____
Perhaps they are not stars in the sky,
but rather openings where our loved ones shine down to let us know they are happy.
_____
Butterflies hover and feathers appear whenever lost loved ones or angels are near.
_____
Not how did he die, but how did he live?
Not what did he gain, but what did he give?
These are the units to measure the worth
Of a man as a man, regardless of birth.
Not, what was his church, nor what was his creed?
But had he befriended those really in need?
Was he ever ready, with word of good cheer,
To bring back a smile, to banish a tear?
Not what did the sketch in the newspaper say,
But how many were sorry when he passed away.
_____
Do not stand at my grave and weep
I am not there; I do not sleep.
I am a thousand winds that blow,
I am the diamond glints on snow,
I am the sun on ripened grain,
I am the gentle autumn rain.
-Mary Elizabeth Frye
_____
Dad your life was full of loving deeds,
forever thoughtful of our special needs,
today and tomorrow, my whole life through,
I will always love and cherish you.
_____
I cannot say and I will not say
That she is dead, she is just away.
With a cheery smile and a wave of hand
She has wandered into an unknown land;
And left us dreaming how very fair
Its needs must be, since she lingers there,
And you-oh you, who the wildest yearn
From the old-time step and the glad return-
Think of her faring on, as dear
In the love of there, as the love of here
Think of her still the same way, I say;
She is not dead, she is just away.
_____
Don't think of him as gone away, his journey's just begun,
life holds so many faces this earth is one one.
Just think of him as resting from the sorrows and the tears
in a place of warmth and comfort where there are no days and years.
Think how he must be wishing that we could know today
how nothing but our sadness can really pass away.
And think of him as living in the hearts of those he touched…
for nothing loved is ever lost and he was loved so much.
_____
The death of a baby is like a stone
cast into the stillness of a quiet pool;
the concentric ripples of despair
sweep out in all directions,
affecting many, many people.
-De Frain
_____
Do not stand at my grave and weep
I am not there; I do not sleep.
I am a thousand winds that blow,
I am the diamond glints on snow,
I am the sun on ripened grain,
I am the gentle autumn rain.
When you awake in the morning's hush
I am the swift uplifting rush
Of quiet birds in circled flight.
I am the soft stars that shine at night.
Do not stand at my grave and cry;
I am not there, I did not die.
-Mary Elizabeth Frye
_____
I'd like the memory of me to be a happy one.
I'd like to leave an afterglow of smiles when life is done.
I'd like to leave an echo whispering softly down the ways,
Of happy times and laughing times and bright and sunny days.
I'd like the tears of those who grieve, to dry before the sun;
Of happy memories that I leave when life is done.
_____
When I must leave you for a while
Please do not grieve and shed wild tears
And hug your sorrow to you through the years
But start out bravely with a gallant smile.
And for my sake and in my name
Live on and do all the things the same
Feed not your loneliness on empty days
But fill each working hour in useful ways
Reach out your hand in comfort and in cheer
And I in turn will comfort you and hold you near
And never, never be afraid to die
For I am waiting for you in the sky.
_____
You've just walked on ahead of me.
And I've got to understand
You must release the ones you love
And let go of their hand.
I try and cope the best I can
But I'm missing you so much
If I could only see you
And once more feel your touch.
Yes, you've just walked on ahead of me
Don't worry I'll be fine
But now and then I swear I feel
Your hand slip into mine.
If I should die before the rest of you
Break not a flower nor inscribe a stone
Nor, when I'm gone, speak in a Sunday voice
But be the usual selves
that I have known.
Weep if you must
Parting is hell.
But life goes on
so sing as well.
-Joyce Grenfell
_____
Perhaps they are not the stars,
but rather openings in Heaven
where the love of our lost ones
pours through and shines down
upon us to let us know they are happy.
_____
If tears could build a stairway,
and memories a lane,
I'd walk right up to Heaven,
and bring you home again.
_____
We shall find peace.
We shall hear angels,
we shall see the sky
sparkling with diamonds.
-Anyon Chekov
_____
Unable are the loved to die.
For love is immortality.
-Emily Dickinson
_____
They shall not grow old as we that are left grow old,
Age shall not weary them, nor the years condemn.
At the going down of the sun and in the morning,
We will remember them.
-Laurence Binyon
Feel Free to Share
Please feel free to share these memes and spread love and support to all those who are missing loved ones.