Deciding what to wear to a funeral or a memorial service can be stressful and confusing.
Have you been rummaging through your closet wondering what would be appropriate for solemnity of the occasion?  Don't worry—we've got you covered!
We've put together a 3-part series about what to wear to a funeral—or memorial service or a celebration of life— for men, women and children to take the stress out of choosing correct funeral attire.
In this Ultimate Guide for Women, we give you:
Be sure to check out other guides for What to Wear to a Funeral or Memorial Service for Men and Funeral Attire for Kids.
In other words, we've answered every question about funeral attire that you could possibly have!  (And if we're wrong about that, please let us know about in the comments section below!)
Let's get started…

Why Do You Wear Black to a Funeral?
The tradition of wearing black to a funeral dates back to 1861 when Queen Victoria's husband, Prince Albert, died. She wore black to publicly signify the depth of her grief, a trend followed by her subjects. Today, black is still the "go to" colour for funeral attire.
Do You Have to Wear Black to a Funeral?
You don't have to wear black to a funeral. Any dark, neutral colour will do for Western funerals (e.g. navy; brown; grey). Other cultures have different customs when it comes to the colour of appropriate funeral attire. For example, Hindus wear white.
What Should I Wear to a Funeral?
For Western funerals, wear conservative clothing in dark, neutral colours (e.g. black; navy; grey). Avoid bright colours and wild patterns. Shoes should be polished. Women should dress modestly, with simple makeup and jewellery.
What Should I Wear to a Memorial Service?
It depends on whether the service is formal or informal. For a formal memorial service, wear traditional funeral attire (dark-coloured, conservative clothing). Dress less formally for an informal service (but still remain modest). Follow any wishes the deceased's family expresses for clothing colour and style.

3 Basic Tips For Funeral Attire
1. Determine What Kind of Service You are Attending
Before heading to your closet, you need to determine what kind of service you are attending.  
What is appropriate funeral attire depends on the type of service being held.
Guests to a traditional funeral service in a church would wear different clothing than guests to a celebration of life ceremony held on a beach.
What to Wear to a Traditional Funeral

With traditional funerals, services typically occur within the week after someone's passing.  The feelings of loss are still fresh and raw.  Grief and mourning are at their most intense.  Therefore, a traditional funeral is a sombre affair.
As stated above in our Q&A section above, while many people will choose to wear black clothing, it is not absolutely necessary to do so.  You should, however, wear conservative attire and subdued colours like navy, grey and brown.
For ladies' funeral attire, conservative and appropriate means nothing too short, too sexy, or too revealing. Your makeup should be simple and not overdone.  Your shoes should also look polished and classic.
In other words, you don't want to look like you are about to hit the clubs!
It's also a good idea to invest in waterproof mascara.
When considering what to wear to a funeral, definitely stay away from wearing bright colours and wild patterns.  
You don't want to be the person that shows up to a dignified funeral in a short, hot pink sundress.  
Not only would it make you stand out like a sore thumb, it will have people gossiping about your inappropriate fashion choice for years to come.
You also don't want to detract from the real reason that everyone is gathered together, which is to mourn a loss.
If you keep reading, you will find the ultimate cheat sheet of "do's" and "don't" when it comes to funeral attire for women—with lots of helpful pictures to illustrate each point.
What to Wear to a Memorial Service or to a Celebration of Life

If, on the other hand, you are attending a memorial service or a celebration of life, a traditional black outfit may not be the best choice.  (Although, we don't recommend your short, hot pink sundress here either!)
Memorial services and celebrations of life tend to take place months after a death, once the initial shock has passed.  
Later services tend to be more informal than a traditional funeral service, and focuses more on celebrating the life of the person that died, rather than religion.  
Therefore, dressing for a memorial service or life celebration is typically more informal (but should always be respectful).
Ladies have more wardrobe choices in terms of colour and style.  However, the rule of "nothing too short, too sexy, or too revealing" still applies.  
While memorial service or a celebration of life is typically less formal than a church funeral service, it is still a special and meaningful occasion, which means dressing modestly.
Memorial services or life celebrations can take place in a variety of locations.  For example: at a local beach, a favourite restaurant, or someone's home.  
When it comes to dress, you should consider the location of the service.  For example, high-heeled shoes aren't practical on a sandy beach.
For outdoor locations, you'll also need to know the weather forecast.  Avoid long skirts and dresses on windy days, or you may be doing a "Marilyn Monroe" at the most inopportune time.
Respect the Family's Wishes
In some cases, an invitation may give special instructions on what to wear to a funeral, memorial service or a celebration of life—such as wearing a particular colour in honour of the deceased.
When Sawyer Sweeten—the former child-star from "Everybody Loves Raymond"—tragically died, his family asked that people wear his two favourite colours to the funeral service.  
On the day of the funeral, the funeral home was filled with 200 guests all wearing blues and greens.  His twin brother Sullivan even dyed his hair blue to honor him.
If you do not know whether you are attending a traditional funeral or an informal celebration of life, first take a look at the invitation and evaluate its overall tone.  
If that approach fails, do not be afraid to ask the person planning the service what you should wear.  They will appreciate your care and concern.
2. Consider Cultural Traditions When Choosing Funeral Attire

Although traditional Western funerals typically wear black and other dark, neutral colours, it is important to do a little research about the culture of the deceased person and their funeral traditions when considering what to wear to a funeral.
For example, white attire is not considered to be appropriate funeral attire in Western culture, but in traditional Hindu funerals, casual white clothing is the norm.
In Hindu culture, white is the colour of purity and the highest social caste.  Wearing black, on the other hand, is considered impolite and disrespectful to the deceased.
Many mourners attending a Hindu funeral wear sandals, as it is compulsory to take off shoes to pray at the temple during services.
As another example, mourners to a Chinese funeral do not wear jewelry or red clothing, as red is the colour of happiness.  Wearing red is considered extremely rude and is highly offensive.
A young law associate once attended the funeral of a senior partner at her law firm who was Chinese.  
She wore a classic, black suit—which lawyers seem to have in abundance—but paired it with red high heels and a matching red handbag.
She was very confused by the frosty reception she received from the deceased's family.
Her confusion turned to embarrassment, however, when she discovered the offense she had caused with her wardrobe.  (No doubt her face matched her purse and shoes.)
3. Dress Modestly!  (When In Doubt, Dress like a Kennedy, not a Kardashian!)
Our best advice is to wear classic, modest clothing.
Think "Jackie Kennedy", with her simple, yet beautifully tailored outfits.   
Like Jackie, avoid lots of jewelry and heavy makeup. As the saying goes: "Less is more."  This is particularly true when it comes to appropriate funeral attire.
If you are in doubt about whether an item of clothing is appropriate for a funeral, ask yourself: "Would Kim Kardashian wear this?"  
If the answer is yes, leave it in your closet for another time.  (That also holds true for her makeup style.)
At the end of the day, funerals are not about creating fashion moments.  
It is about being there.  It is about expressing your grief.  It is about supporting each other.  And it is about saying goodbye.

What to Wear to a Funeral:  A Cheat Sheet for Women
DO: Black Funeral Dress
You will never go wrong by wearing a black dress or suit.  Here are examples of black funeral dresses: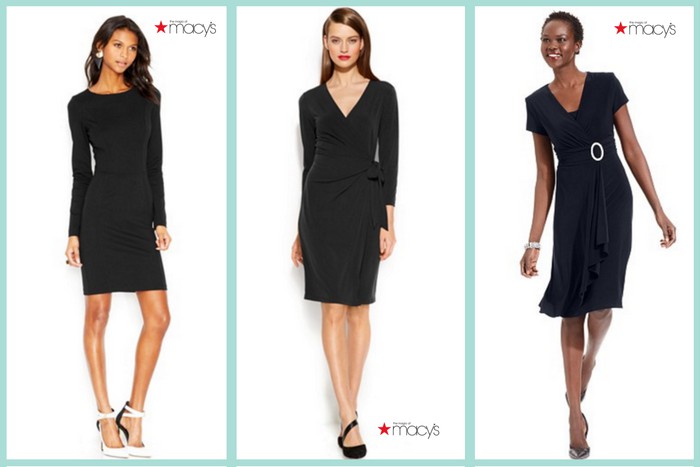 If you don't want to wear a black funeral dress, you could also wear a dress or suit in another dark, neutral colour like grey, brown or navy.  
Here are examples of funeral dresses in other dark colours: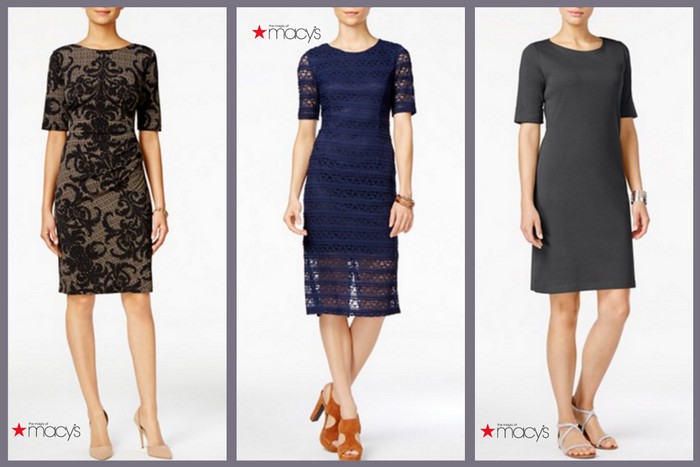 DON'T: 
 

Brightly Coloured Dress

Everybody has that bright, vibrant dress that you love wearing because it makes you feel sexy every time you put it on.  However, this is NOT the occasion for it.

These dresses, although very cute, are definitely too bright and upbeat to be appropriate funeral attire.  They are definitely far more suited for a wedding.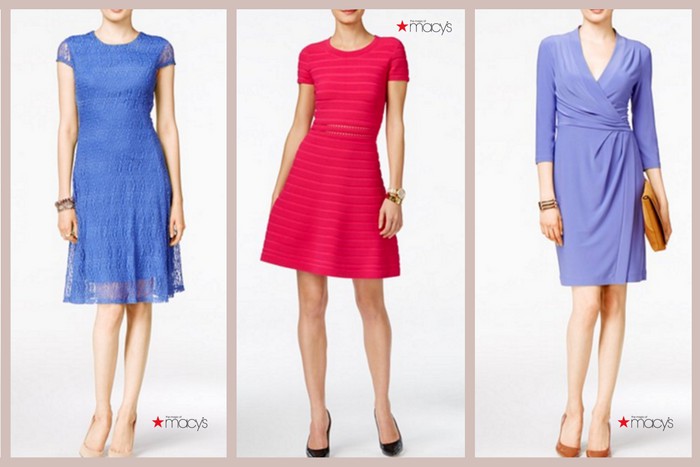 DO: 
 

Subtle Patterns

When you're choosing a dress with patterns, it's better to stick with subtle patterns—such as lace and pinstripes.

Here are examples of patterned dresses that are both stylish, sophisticated, and appropriate funeral attire.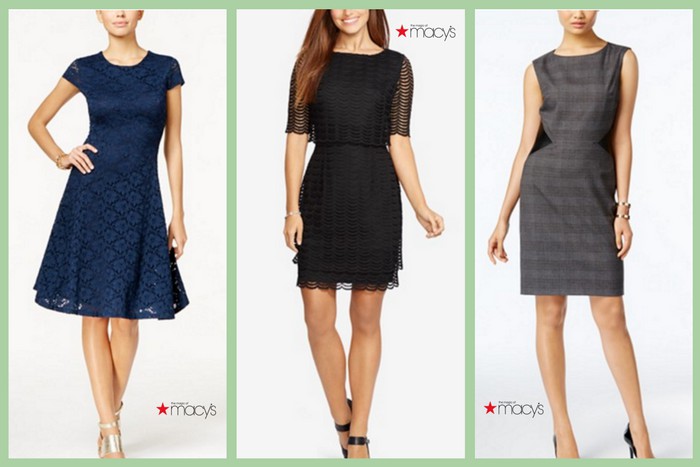 DON'T: 
 

Loud and Bold Patterns

Patterns that really "pop" or are "bold and loud" are very distracting for other funeral guests.   

You should always remember that this occasion is not about you.

Here are examples of patterns you shouldn't wear to a funeral.  (Save these dresses for a more festive occasion where it's okay to be the centre of attention!)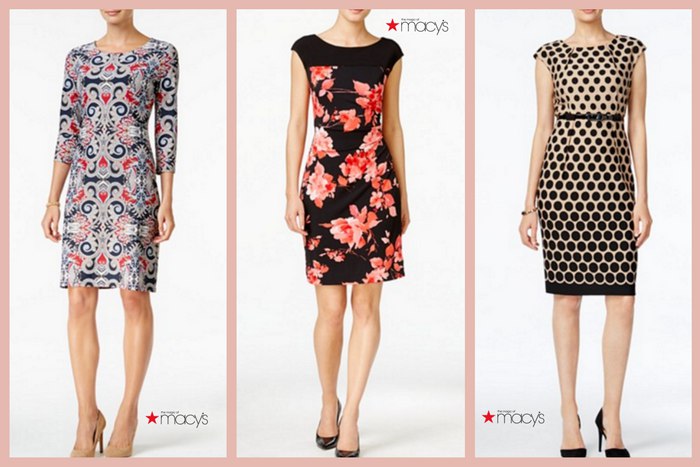 DON'T: 
 

Sequins and Other Flashy Fabrics

Although it should go without saying, sequins and other flashy fabrics are a huge 'no-no' when it comes to funeral attire.  

This is a funeral—not a party—so save the sparkly dress for a night on the town or for New Years Eve.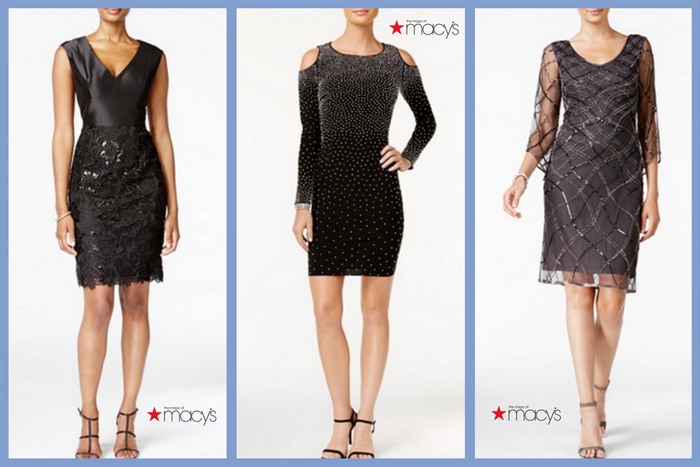 DO: 
 

Covered Shoulders

The rule for sleeves at a funeral is that they should, at a minimum, cover your shoulders.  Covering a sleeveless dress with some kind of shawl or a kimono is acceptable.

These classic outfits with capped sleeves are definitely appropriate funeral attire: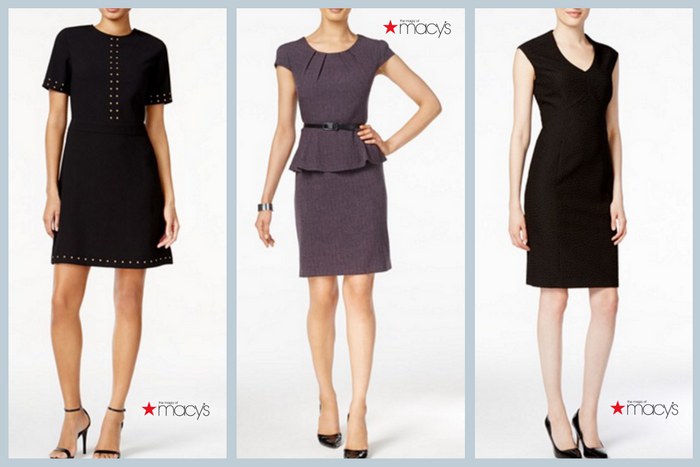 DON'T: 
 

Bare Shoulders

Outfits with bare shoulders will do a good job of showing off your tan and your hard work at the gym, but don't convey respect when attending a funeral.

These black funeral dresses are too revealing, although they could be salvaged by adding a shawl or jacket to cover the shoulders.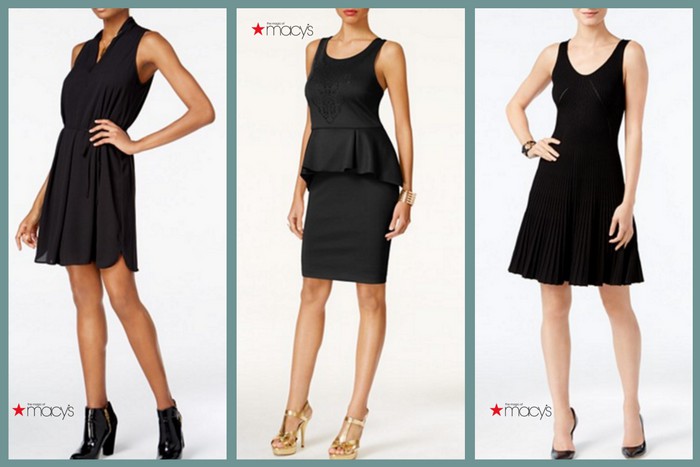 DO: 
 

Modest Clothing

The cut and fit of a dress are just as important as colour and pattern when deciding what to wear to a funeral.  Your outfit should not be too revealing.

The dress should cover the shoulders, be at least knee-length, and have a modest neckline that does not display cleavage.

These dresses with high necklines and sleeves are both chic and appropriate funeral attire: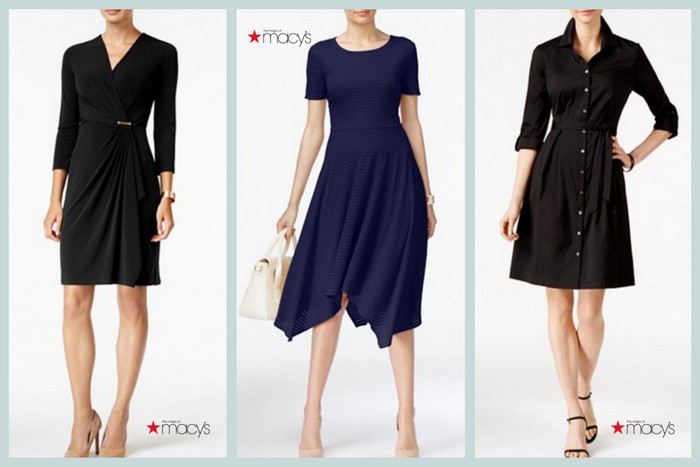 This classic black dress with mid-length sleeves has a very flattering cut and is fitted without being "too sexy".  The shape would be flattering on a variety of body types.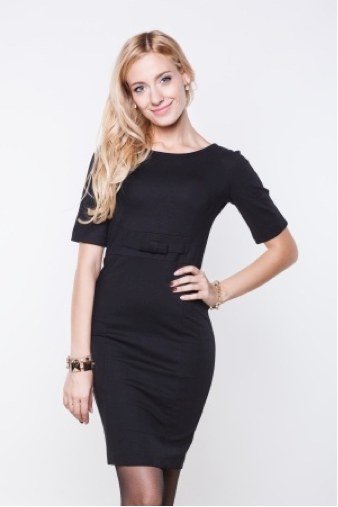 DON'T: Skimpy, Tight and Sexy Clothing
Although this little black dress fits the colour and pattern requirements, it is far too sexy, skimpy and tight for a funeral.  It looks like something a playboy bunny would wear to Hugh Hefner's funeral.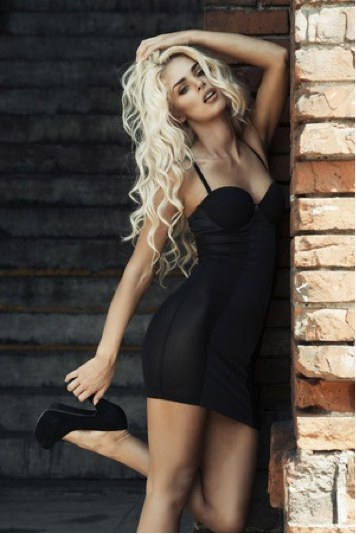 The back of the dress is also important.  It should be modest and cover your bra strap.  This backless dress, although satisfying all other requirements, is far too revealing in the back.  Again, attending a funeral is about paying your respects, not looking sexy.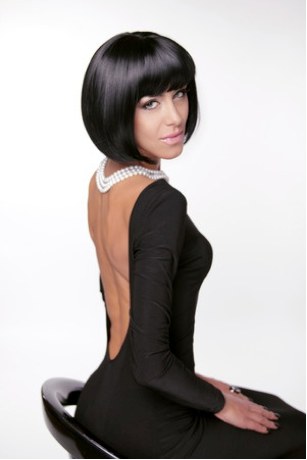 Dresses with spaghetti straps, cut-outs, or are shorter than knee-length, should all be avoided: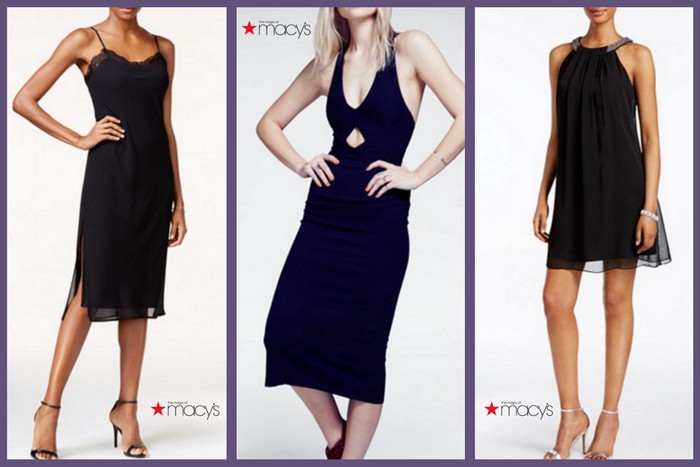 DO:  Stylish, Classic Shoes
Like your outfit choice, you want to stick with black, greys, browns, and navy.  You could also wear shoes in another deep colour—like maroon—or a light neutral colour—like beige.
Here's some examples of funeral appropriate shoes.  They are black, with a modest height heel (1-3 inch max), and are not too "over-the-top" in terms of design.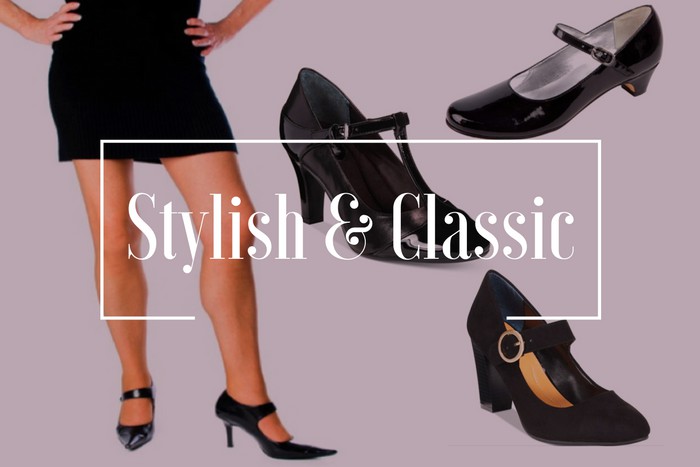 DON'T: 
 

Platform Shoes

Although platform pumps make your legs look like they "go on for days", they are too much for a funeral.  Again, a classic style would be more appropriate for a funeral.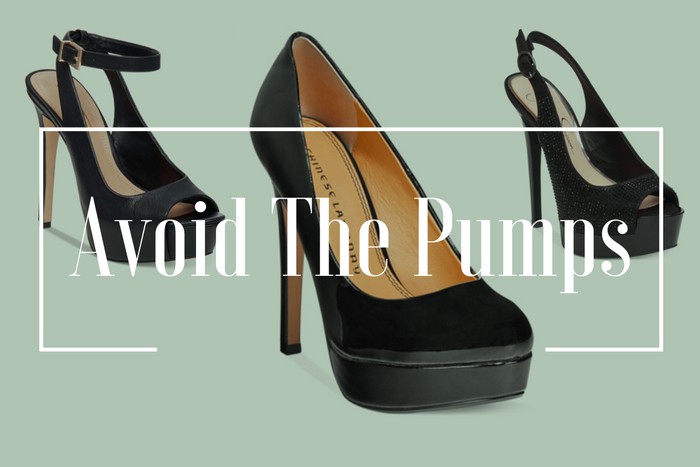 DON'T: 
 

Flip Flops and Sandals

If you look at your shoes and say to yourself—"these would be so cute for the beach"—put them back into your closet.

You must also stay away from sneakers, which are also too casual looking for a solemn occasion.  

Your clothing choices should let family of the deceased know that you took the time to dress appropriately and understand the importance of the occasion.

Wearing sneakers sends the message that you were too lazy to find something to wear other than what you wear on a daily basis.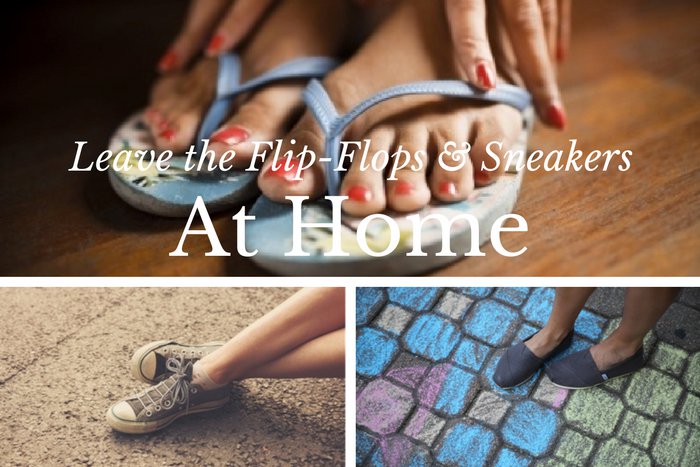 DO: 
 

Natural Looking Makeup

When it comes to funeral makeup, less is definitely more.   

That's not to say you shouldn't spend time on doing your makeup.  Just stick with more subdued eye shadows and lipstick colours.  

A light plum or nude lip colour would be perfect, along with brown or grey eye shadows.

The makeup in this example is stunning and very funeral appropriate.  She has used blush, eye shadows and lipstick in a way that appears classic and natural.

We would also suggest that you opt for waterproof mascara as funerals can be extremely emotional.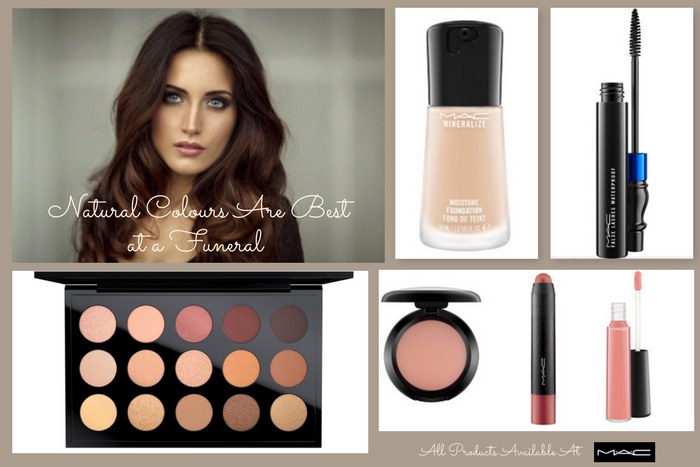 DON'T: 
 

Bold Funeral Makeup

Avoid wearing bright coloured eye shadows or lipsticks, and too much blush or bronzer.  Try to look as natural as possible.

For example, this look is far too bold for a funeral service.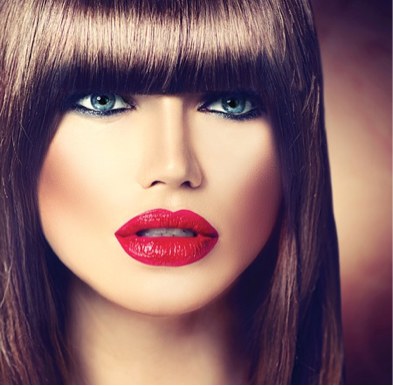 DO: 
 

Classic Jewelry

With the risk of sounding like a broken record – again, less is more when it comes to accessorizing your look.

Choose simple, traditional jewelry like a classic pearl necklace, diamond-stud earrings, or a tennis bracelet.

This elegant and minimalistic earring and necklace pair is simple and subdued, but still adds class and style to your look.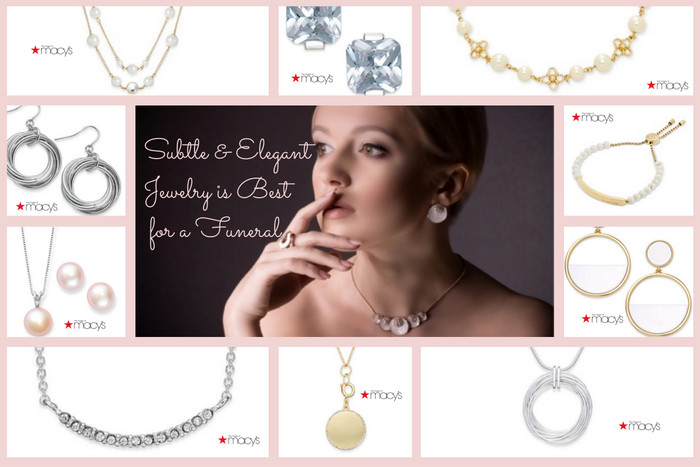 DON'T:  Bold Jewelry
Chunky, colourful jewelry is fun to wear in everyday life, but is too much for a funeral.
When it comes to accessorizing your outfit, avoid hoop earring, large dangling earrings and bulky necklaces.  You should also avoid colourful stones, and stick with soft, neutral colours.
Here is an example of jewelry that is far too colourful and bold for a funeral.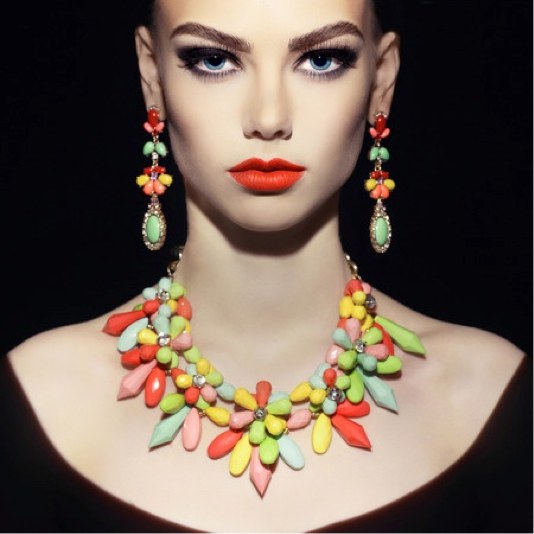 DO: Classic Handbag
As with jewelry, choose a simple, classic handbag to compliment your funeral attire.
Choose a handbag that doesn't have any flashy decorations—like a small clutch—in neutral or subdued colours.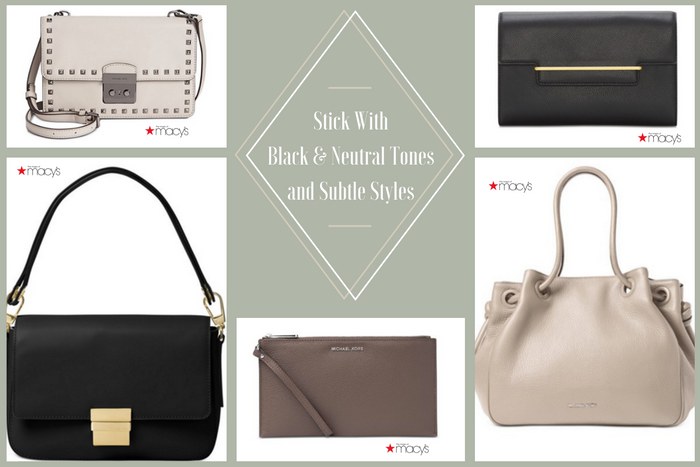 DON'T:  Flashy Handbag
While you might love your bling, a funeral is no place to flaunt it.
Save your flashy handbag for another occasion—like a dinner out with friends or a cocktail party.
Summary of the Rules
To summarize the rules of what to wear to a funeral, and what NOT to wear:
Do Wear:
Black funeral dress (or some other dark, neutral colour);
Subtle patterns;
Covered shoulders;
Modest clothing;
Stylish classic shoes;
Natural looking makeup; and
Classic jewelry and handbag.
Don't Wear:
Bright coloured dress;
Loud and bold patters;
Sequins and other flashy fabrics;
Bare shoulders;
Skimpy, tight and sexy clothing;
Platform shoes;
Flip flops and sandals;
Bold funeral makeup; and
Bold accessories.
The ultimate rule of thumb is that your outfit should don't detract from the solemnity of the funeral.

Related Articles


Online Shopping for Funeral Attire
When it comes to what to wear to a funeral, many people aren't up for a trip to the mall during their time of grief.
Dealing with traffic, finding parking, visiting store after store, and trying on clothes, can be exhausting tasks for the bereaved.
If this applies to you, hopefully you can put a funeral-appropriate outfit together from items already in your wardrobe or loan items from a friend who wears the same size.
But if you don't have—or can't borrow— funeral attire, you should consider online shopping.
We researched the best online store to purchase funeral attire for you and your family.
We have also researched the best place to buy makeup online in case you need to buy funeral appropriate makeup or waterproof mascara.

Macy's Online: Your One-Stop-Shop for Funeral Attire for Men and Women
After reviewing various online stores, we concluded that Macy's is the best place to shop for adult funeral attire online for the following reasons:
Their website is very easy to navigate.
Macy's has funeral-appropriate clothing for women, men and children.
They also sell shoes, handbags and accessories.
Their clothing is reasonably priced.
They offer quick shipping with the U.S. and Canada.
Macy's has a clear, concise and reasonable returns and exchanges policy.
You can talk to an actual person about your questions and concerns.
The top tool bar sorts the items by department:

If you click on a department, a drop-down menu appears that categories the types of items in that department.
For example, if you click on "women", the following drop-down menu appears: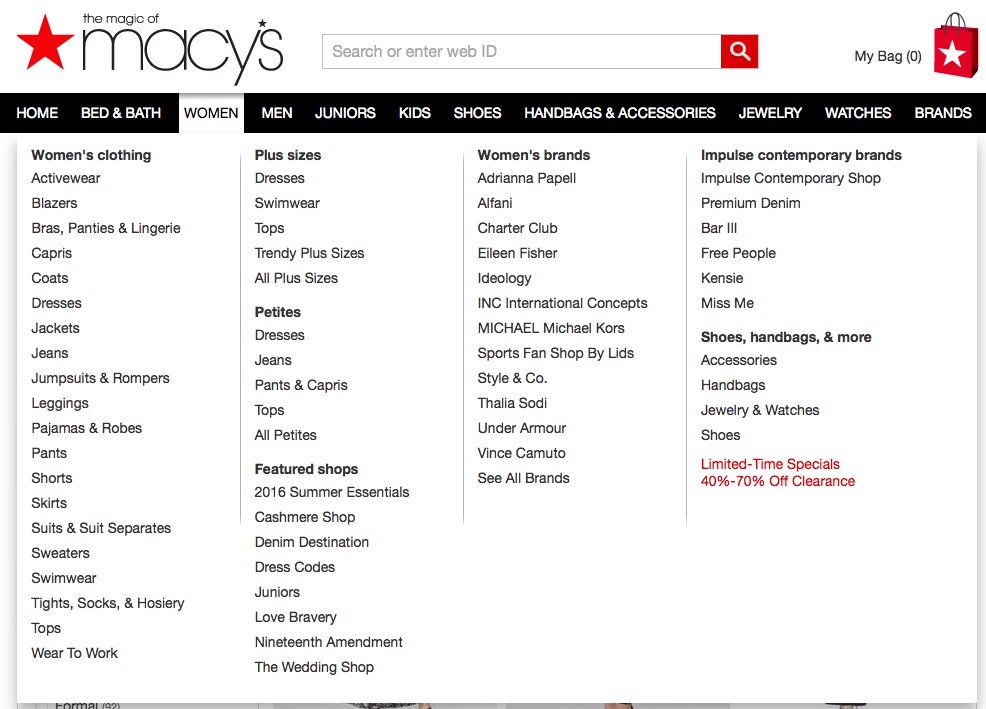 Once you click on a category, you taken to a page with items for sale within that category.
What we love is the filter tool bar in the left-hand column of the page to help you quickly sort the items. It makes it so easy to find what you are looking for.
For example, if you click on "dresses" you then are able to filter using the tool bar that you can see in the screen shots to the left.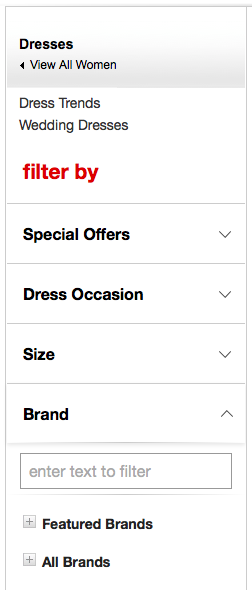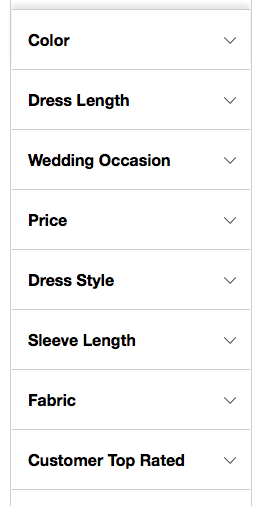 The filters help you easily find a dress that fits the rules for funeral attire that we outlined above, as well as your budget.
Macy's offers many shipping options—including same-day delivery—within the U.S.A: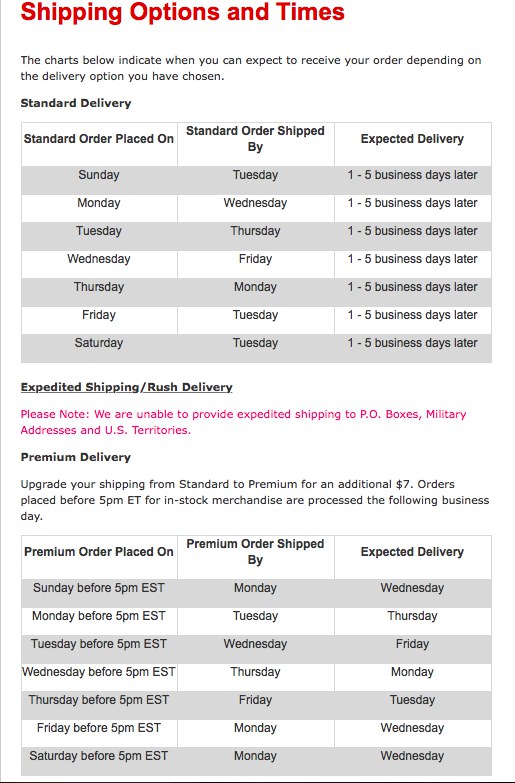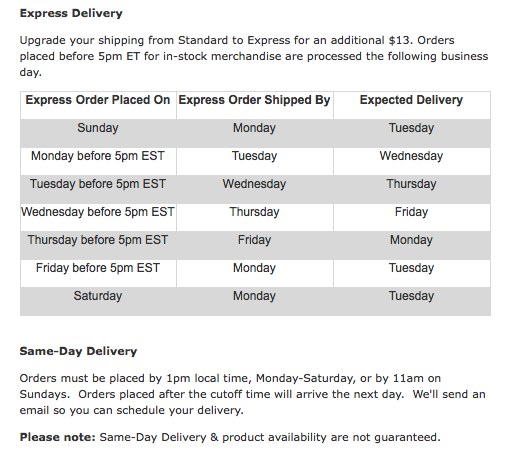 Since traditional funerals typically take place within a week or two of a person's death, it is important for an online store to offer expedited delivery.
Shipping costs are as follows:
Macy's will also ship internationally to Canada, United Kingdom, Australia, and Russia.
As can be seen from the screen shot above, international shipping costs are presented during checkout.
When it comes to international shipping times, Macy's says the following: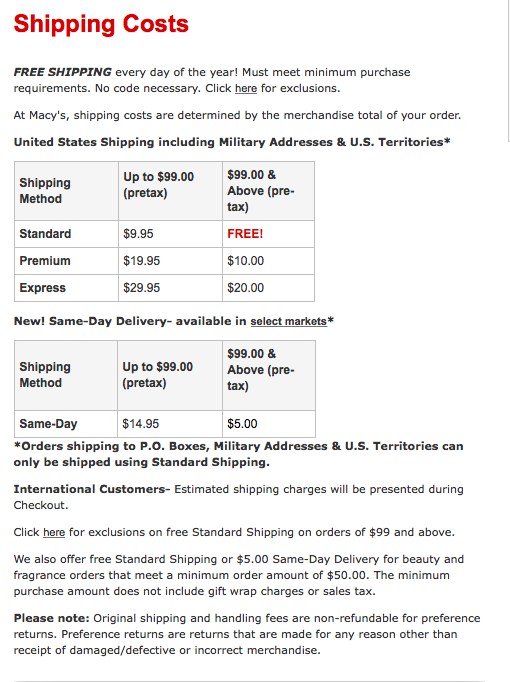 If you are at all concerned that your funeral attire might not arrive on time, speak first to a Macy's representative before placing an order.
(We love that you can talk to an actual person about your questions and concerns!)
If you aren't 100% happy with your purchase, you can easily return or exchange the item.
Macy's makes it easy to process a return online: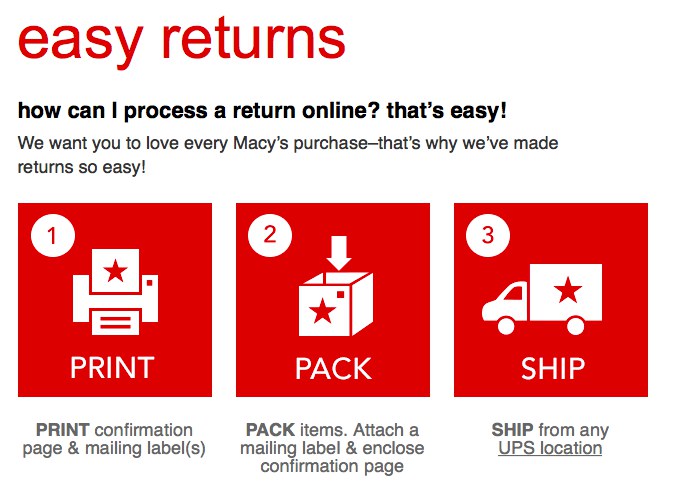 Yet another reason to love Macy's!

Beauty: Your Funeral Makeup Dilemmas Solved
If you are looking to purchase beautiful makeup in sophisticated colours or waterproof mascara for an upcoming funeral, look no further.
Beauty has a wide selection from the best brands, free samples, speedy shipping, as well as free returns.
Shipping fees are charged based on the final weight of the package, ship method and shipping zip code, and the destination country.
Exact shipping and sales tax fees will be presented at checkout prior to placing your order.
What we love about Beauty is the 'cheat sheets' they provide to help you achieve a different make up look. You will find these cheat sheets in their "latest trends" section.
The cheat sheet lists both the techniques and the products used to achieve the particular look.
For a funeral, memorial service, or a celebration of life, we recommend the Clean & Simple look.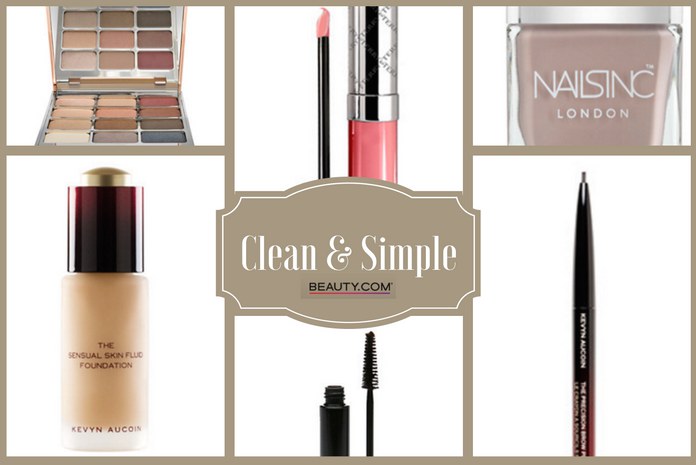 Funeral Attire in a Nutshell
We hope you found our Ultimate Guide on what to wear to a funeral or memorial service for women helpful.
Remember, while you don't have to wear black funeral attire, you do have to dress modestly and in a manner that doesn't attract undue attention.
A funeral is not about you or about being fashionable. It is about paying your respects and saying goodbye.

Additional Resources
Did you know that Love Lives On has a comprehensive library of articles on grieving and healing, as well as on celebrating your loved one's life in unique ways?
Here are some other popular posts on our website:
It Helps to Share…
If you have any comments, we'd love to hear from you. At Love Lives On, we're always listening.
You can also check out our Pinterest boards for more funeral attire inspiration, and more advice on coping with grief and loss.
Don't forget to pin this post for later!