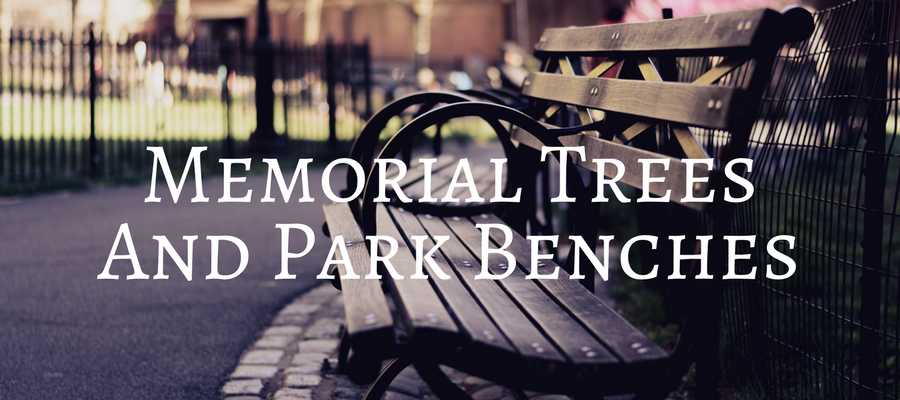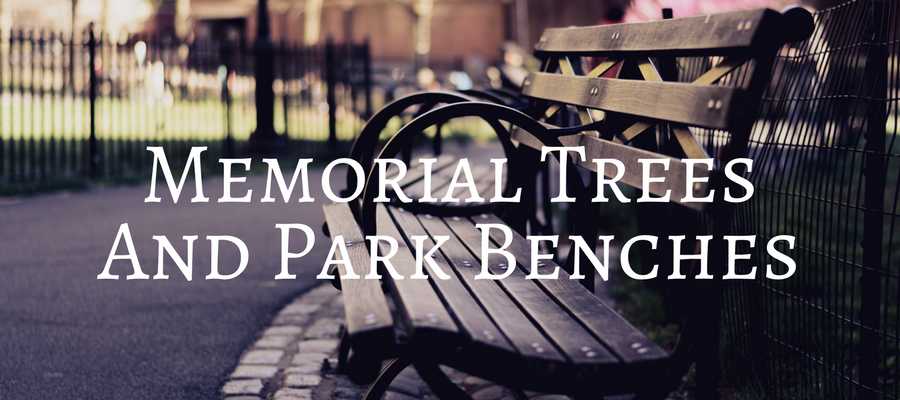 Why not create a special memorial to a loved one that can be enjoyed by others? Memorial trees and memorial benches are great ways to remember loved ones for generations to come.
In our UK Ultimate Guide on Honouring a Legacy, we cover memorial benches, memorial trees, and more!
No matter where in the UK your loved one lived or died, we've got you covered.
Memorial Benches and Memorial Trees in England
Dedicate a tree to a loved one in the beautiful National Forest, located in the heart of England.
Woodland Trust provides the opportunity to commemorate single trees, acres or even personalised benches and grove posts in a selection of woods around England.
Plant a tree for a loved one in a conservation project of your choice with Treetributes. You can also procure a plaque with a personal inscription engraved onto it to accompany your memorial tree.
Birmingham
Celebrate the lives of your loved ones by planting a commemorative tree or bench through the City of Birmingham. You can choose between an ornamental or native tree, and they also offer bulb and woodland planting.
East Anglia
Commemorate your loved one with a tree and plaque in a natural woodland setting in East Anglia.
London
Barnet
Commemorate a park bench within the borough of Barnet.
Bromley
Camden
You can dedicate a bench in one of Camden's parks and open spaces. Or you can plant a tree in memory of someone special.
Hackney
Parks and Green Spacesin Hackney offer the ability to dedicate a tree in memory or dedicate a park bench with a beautiful plaque to a loved one.
Regents Park
Richmond
If you live in the borough of Richmond, you can have a park bench commemorated with a beautiful plaque inscribed with your loved one's details.
Uxbridge
If your loved one was a member of staff, student or benefactor of Brunel University, then honour them by commemorating a tree, bench or garden feature on the university grounds.
Westminster
Donating a memorial bench to commemorate a loved one can be arranged in many of Westminster's parks, gardens and cemeteries.
Peak District
Life for a Life Memorial Forest provides you with planting sites across the UK including their 'Indian's Head Memorial Forest' located within the Peak District National Park at Dovestone Reservoir, as well as 40 other sites across the Northwest and Southwest of England.
Perhaps your loved one was an avid nature lover or ornithologist. Consider planting a commemorative tree within the beautiful Dove Stone nature reserve, part of Memorial Wood.
Yorkshire

Related Articles



Memorial Trees and Remembrance Benches in Northern Ireland
Looking to create a personalized memorial for your loved one? You can dedicate trees, acres or personalized benches throughout Northern Ireland with Woodland Trust.
Contribute a tree to a conservation project as a way to commemorate your loved one with Treetributes. They also provide the option to place a personalized engraved plaque next to your memorial tree.
Belfast
Mid & East Antrim
Memorial Trees and Remembrance Benches in Scotland
Commemorative seats and memorial trees are a popular way of remembering loved ones, with a gift to the town or village which can be appreciated by others.
Trees, personalised benches and grove posts in a selection of woods can make the perfect gift to provide a quiet place for reflection and beautify and enhance green spaces throughout Scotland. See Woodland Trust for details.
 Where can you plant a tree in memory? Treetributes provides memorial trees that can be planted as living tributes to friends or family that have passed away. An inscribed plaque adds the personal touch to accompany your memorial.
Memorial Trees and Memorial Park Benches in Wales
Dedicate a tree, acre, grove posts or benches in memory of someone who was important to you. Woodland Trust can help you with all the details.
Was he or she a lover of the great outdoors?  If your loved one was a hiker, camper, or interested in preserving our natural environment, consider planting a memorial tree in a conservation project of your choice with Treetributes. Plaques can also be added to your memorial, personalized with an engraved inscription.
Solva
Bridgend
We'd Love to Hear From You
If you found our UK Ultimate Guide on Memorial Benches and Memorial Trees helpful, we would appreciate a Facebook Like.
After you have planted a memorial tree, or installed a memorial bench or some other type of monument, let us know about it in the comments section below. At Love Lives On, we're always listening.