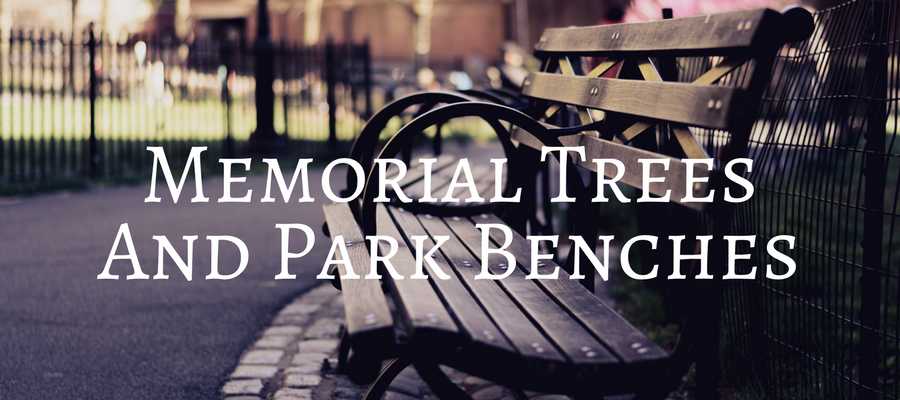 Why not create a special memorial to a loved one that can be enjoyed by others? Memorial trees and memorial benches are great ways to remember loved ones for generations to come.
In our UK Ultimate Guide on Honouring a Legacy, we cover memorial benches, memorial trees, and more!
No matter where in the UK your loved one lived or died, we've got you covered.
Memorial Benches and Memorial Trees in England
Birmingham
East Anglia
London
Barnet
Bromley
Camden
Hackney
Regents Park
Richmond
Uxbridge
Westminster
Peak District
Yorkshire

Related Articles


Memorial Trees and Remembrance Benches in Northern Ireland
Belfast
Mid & East Antrim
Memorial Trees and Remembrance Benches in Scotland
Commemorative seats and memorial trees are a popular way of remembering loved ones, with a gift to the town or village which can be appreciated by others.
Trees, personalised benches and grove posts in a selection of woods can make the perfect gift to provide a quiet place for reflection and beautify and enhance green spaces throughout Scotland. See Woodland Trust for details.
 Where can you plant a tree in memory? Treetributes provides memorial trees that can be planted as living tributes to friends or family that have passed away. An inscribed plaque adds the personal touch to accompany your memorial.
Memorial Trees and Memorial Park Benches in Wales
Solva
Bridgend
We'd Love to Hear From You
If you found our UK Ultimate Guide on Memorial Benches and Memorial Trees helpful, we would appreciate a Facebook Like.
After you have planted a memorial tree, or installed a memorial bench or some other type of monument, let us know about it in the comments section below. At Love Lives On, we're always listening.