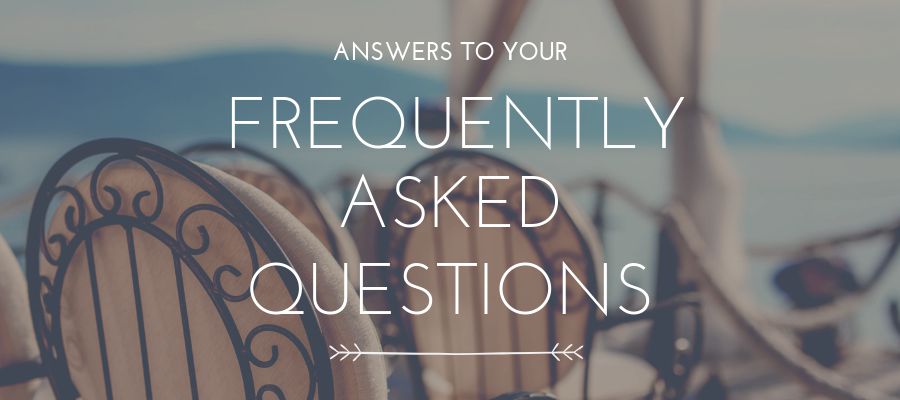 Here are frequently asked questions about our popular Business Directory.
I've already paid to be listed in another business directory. Why should I join Love Lives On?
LoveLivesOn.com is the fastest-growing funeral planning website.
In a little over 2.5 years, we've grown our traffic from zero to 11+ million visitors per year.  We continue to grow at an exponential rate.
While there are other directories where you can list your business, LoveLivesOn.com has significantly more traffic…
…in some cases, up to 732 X more visitors than other sites.  (We know because we keep track!)
We're not suggesting that you abandon other websites that you currently advertise with, especially if it's working for your business.  Plus it's always a good idea to advertise your business in as many places as your budget allows.
But what we are suggesting is that you consider including us in your marketing strategy because consumers use our site more than any other funeral planning website, hands down.

Why should I join if I already have a website?
First off, great job on getting a website up and running.  It's definitely not an easy task!
Plus, you already understand that it's vital for your business to be found online if it's to survive long-term.
After all, we live in a digital age with 95% of consumers searching for the services that they need online.
However, creating a website is only the start.
Driving traffic to your own website is a never-ending, arduous and expensive task.
Unless your website is in the top 3 spots on a search results page, very few people will ever visit your website.
The other problem is that there are literally hundreds of different search terms that online consumers use to search for your type of business.
So while your website might rank in one of the top three spots for a couple of search terms, your website is still missing out on many other chances to connect with consumers searching for your type of business.
If you insist on relying exclusively on your website to grow your business, you constantly need to be:
Developing a Search Engine Optimization (SEO) strategy so that search engines like your website and rank it well.
Keeping abreast of Google's frequent updates to its search algorithms so that you can adjust your SEO strategy.
Creating new content (e.g. blogs, videos).
Building links (i.e. getting links to your site from other websites in the funeral industry, as well as linking to other websites).
Removing broken links on a regular basis.
Chances are you don't have either the time or the expertise to do this necessary work (and maybe even both).  After all, online marketing is not your core business.
You likely need to hire experts to take care of this for you. (This does NOT come cheap!)
Do you have a large marketing budget to pay for their services? And if you do, you even know who to hire?
Why struggle with to figure all of this out?  
We already attract your exact target audience by the millions.  We do the hard work for you!
Simply leverage our popularity with online consumers to grow your business.  So much less stressful than struggling to figure out the complex world of digital marketing for yourself.
Can I list my business in your directory if I don't have a website?
Yes!
We give your business that much-needed online presence.
You don't need to pay thousands upon thousands of dollars to build and maintain your own website.
Plus, we also take care of getting your business seen by your exact target audience at a time that they're ready to make a purchasing decision.

I get new clients through word-of-mouth or traditional advertising. Why should I advertise on Love Lives On?
Well done for developing a great business reputation in your community! You've obviously worked hard to do that.
Nevertheless, there are 3 key reasons why it is vital to develop an online presence.
First, having a strong online presence establishes you as a trustworthy expert beyond your immediate circle of influence, and even beyond the circle of influence of your loyal clients.
Connection hubs — like LoveLivesOn.com — are powerful multipliers because they expose your business to far more people than you, or your loyal clients, would ordinarily meet during the course of a year.
So limiting your marketing efforts to "word-of-mouth" and other traditional forms of advertising is in fact limiting your business' growth potential, and perhaps even its longevity.
Second, "word-of-mouth" and other traditional forms of advertising only works if the timing is right.
You are hoping that a person who needs your services — i.e. a potential client — happens to see your brochure or your billboard sign — or happens to speak with a former happy client of yours — at the time he or she is looking for help from a business like yours.
Here, your ability to connect with this new client depends on fate — something you can't control.
On the other hand, a business listing with Love Lives On, works for your business 24/7.
Remember, 95% of people do online research to find information about services and products that your business offers at the time they need them.
Here, your ability to connect with this new client depends on having an online presence — something you can control.
Third, a sad reality of modern life is that families often move and relocate to other areas.
Years ago, a business could rely on its reputation in the community to ensure its long-term survival.  But with communities in a state of flux, this is no longer the case.
In the digital age, it is imperative that your good business reputation translates into a strong online presence in order to ensure long-term success.
With a business listing on LoveLivesOn.com, you can showcase wonderful reviews given by former clients.
Online review are the modern equivalent of "word-of-mouth" recommendations!

How hard is it to set up a business listing?
Easy-peasy!  
Once you've paid for your listing, we send you an e-mail which asks you for your business details.  Simply reply with the information that want to appear in your listing.
We then set up your listing for you and let you know once it's "live" on our site.
In other words, you don't need any technical "know-how" whatsoever.  We take care of everything!
I'm not sure I can afford a Love Lives On Business Listing?
A listing with us is more affordable than you think.

It typically costs less than a cup of coffee a day…
…and with only one or two qualified leads per year, it quickly pays for itself!
Other types of online advertising campaigns usually require a great deal of money, time and expertise. You may also need to hire a professional digital marketing expert to help you, which isn't cheap.
Listing with us is simply the easiest and most cost-effective advertising solution that you'll find today.
It's an investment that's a no-brainer…

Is the price you quoted the "real" price?
Yes!
There are no hidden fees or extra charges.
Again, we're so confident that you'll love how easy it is to get new clients through our site that you'll want to stay with us forever.
We don't need to trick you with fine print or squeeze every single penny out of you.
Not only are there no hidden fees or extra charges, we even take care of paying the tax on the purchase of your Business Listing for you!
And unlike other business directories, we don't charge you a change fee if you even need to update your listing.
(But we do ask that you don't take advantage of our generosity by asking for changes numerous times.)

Can I leave whenever I want to without paying a penalty?
Yes!
Unlike other advertising options, we're so confident in the value that we provide businesses that list with us that we don't lock you into a contract, or make it expensive and difficult for you to leave.
If for any reason you no longer want to list with us, simply e-mail us at [email protected] before the end of your billing cycle to let us know you want to cancel your membership.
We will immediately cancel your membership, and you will not be billed again.

Why is the membership fee in US dollars?
Like any website, our payment portal can only handle one currency.
And like most large websites, our system automatically charges in US dollars.  (You credit card can easily handle the currency conversion.)
We have many businesses in our directory that are located in the UK, Canada or Australia, since our site is also popular in these countries.
Therefore, we consider the cost of a business listing in your local currency when setting our prices.
Rest assured that no matter which country you're located in, you're getting a business listing that's value for money.

I'm thinking about joining later. Can I do that?
Sure, provided spaces are still available.
Please note that our Business Directory has a LIMITED NUMBER OF AVAILABLE SPOTS for your area.
In order to ensure that our directory continues to be the best for consumers and businesses alike, we cap the number of businesses we promote so that our directory doesn't become overstuffed like so many other directories.
We thank you in advance for understanding that we cannot make exceptions when it comes to the limited number of available spots.
Once they're gone, they're gone.
(And they may go very quickly if we're are doing a special promotion for your type of business or area.)

Have a question that isn't answered here?
No problem.  Simply e-mail us at [email protected].
At Love Lives On, we're always happy to help.